Ryn Universe
Ryn / Ryn Universe / VoidRyn
▸ Digital Artist • Graphic Design • Gaming ◂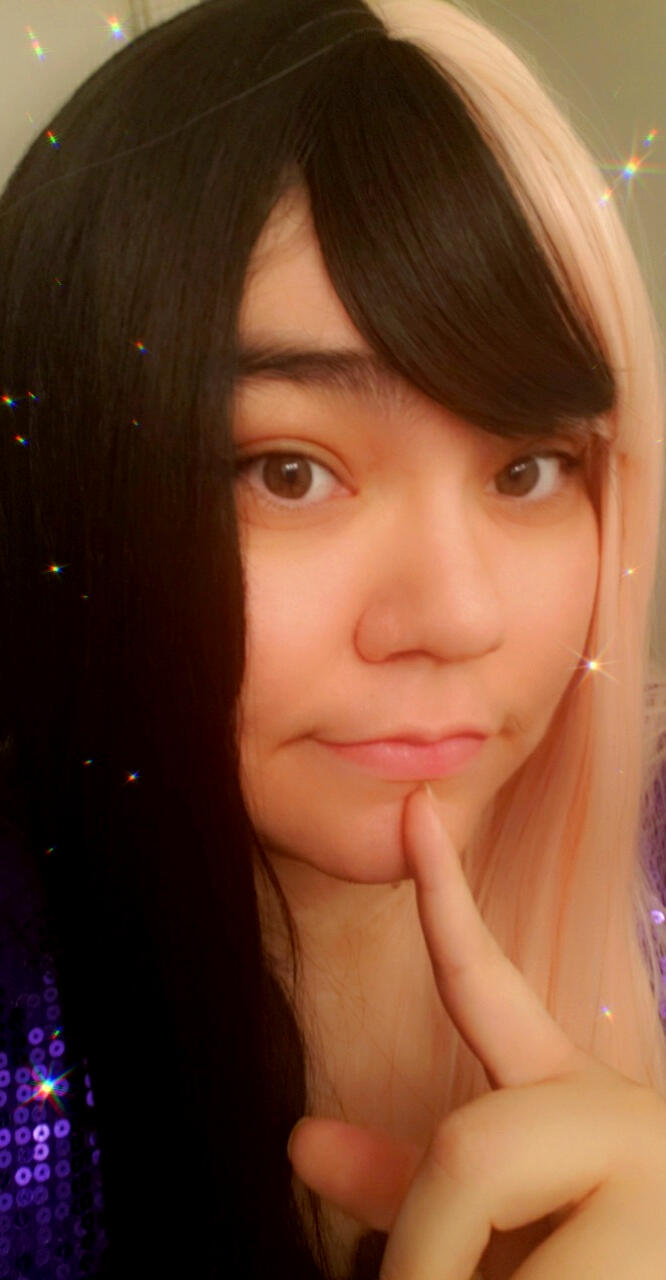 Meet The Artist
---
Name:                        Ryn Universe

Age:                           31 years old.

Sign:                          Taurus, May 7th.

Location:                   Nowhere, Kansas.

Gender:                      Female - Genderfluid.

Orientation:              Omnisexual + Panromantic.

Gamer Type:             Support Main, Heals, Buffs, Off-Tank.

Favorite Games:       League of Legends, Monster Hunter, Destiny 2, Warframe.

Commissions:           Semi-Open; via announcements.

Current Status:        Working; catching up on backlog and owed work.
Hey there! My name's Ryn Universe, but you can call me Ryn.
You can usually find me on sites as Ryn, RynRyn, VoidRyn, or Ryn Universe.
»»————————————— ★ —————————————««
•• I currently live in Kansas, but plan to move to Louisiana soon.
I prefer to keep my business and pleasure separate, thank you. ❤
Please understand that online =/= real life to me at any point in time. ••
»»————————————— ★ —————————————««
•• ❤ Curvy Girls, Pastels, Space, Lolitas, Gems, Making Friends, Glows,
Love, Happiness, Kindness, Gaming, Horror, Open Mindedness! ••
— — — — — — — — — ★ — — — — — — — — --
•• ✘ Liars, Fakes, Two Faced People, Ignorance, Thunder, Lightning,
Thieves, Inconsideration, Mental/Emotional Abuse, Manipulation. ••
»»————————————— ★ —————————————««
•• I am still new to drawing, it's my 6th year as an artist now.
It is my second year taking commissions as a means of an actual job.
I am always trying to improve my art style. I apologize if it varies often. ••
»»————————————— ★ —————————————««
•• If you wanna know more about me, please don't be afraid to ask. ❤ ••
TERMS OF SERVICE
---
By commissioning me, you agree to the terms listed below. So please make sure you read through it carefully.

• ——— PAYMENT ——— •
  ▸ All my prices are in United States Dollar. (USD)
  ▸ Payment must be made in full before I start your image.
  ▸ Payment can be made through Paypal, Ko-Fi, and/or StreamLabs in streams.
  ▸ Donations are always welcome and very appreciated. All income helps with bills and food. ♡


• ——— TIMEFRAME ——— •
  ▸ Average wait time for each piece will be roughly 1 week to 12 months, depends on my mental health.
  ▸ If communication is lacking, your commission will be skipped for a bit, to keep the production going.

  This is a full time job for me. Unfortunately, this didn't start out as a professional job until early 2018. So I will be clearing out a lot of backlog and owed art.
  My return rate in artwork can be very sporadic, sometimes things get done very quickly, and sometimes they take a while, depends on my mental health.

  My mental health depends on things that are happening to me like motivation, artblock, depression, anxiety, and my current art queue.
  Please check my art queue to better understand where your image will land in matters of timeframe.   Please, do not rush me, or you will get rushed artwork.

  Please do not commission me if you are expecting EXTREMELY fast artwork. I will work at the pace my mental health allows.
  And I do not deal well with impatient commissioners. It's a lot of strain and extra stress on me, just like it is for any other artist out there.


• ——— IMAGE ADJUSTMENTS ——— •
  ▸ You will be sent work in progress images/links during the sketch and lineart stages of your piece.
  ▸ During these stages changes are free. After flat colors are put down, you will be charged a fee.
  ▸ The Artist reserves the right to charge a fee or refuse image adjustments once a piece is completed.


• ——— WILL AND WON'T DO ——— •
  What I can/will draw:
  ▸ Anthros, Humanoids, Maybe Ferals.
  ▸ General, Mature, and Adult Themes.
  ▸ Most fetishes, including some darker kinks.
  ▸ Most species. Check the Won't list for exceptions.
  ▸ Mostly feminine body types, maybe muscled bodies.
  What I can't/will not draw:
  ▸ Extreme Fetishes: Scat, Vomit, Diaper, Cub.
  ▸ Cars, Planes, Machinery, Mechanic parts, or Robots.
  ▸ Overly difficult characters, designs, tattoos, wings, etc.
  ▸ Shaming of any kind, be it race, gender, religion, species, etc.


• ——— REFUNDS ——— •
  ▸ Once work has been started on a piece, a full refund is no longer an offer and/or option.
  ▸ The Artist reserves the right to issue a refund and/or cancel a commission, at any time, due to:
            ▪ poor communication, rude, or inappropriate behavior by the commissioner.
            ▪ personal or real world issues conflicting with completion of the work purchased.
            ▪ mental health problems, and/or emotional stress conflicting with completion of work.
  ▸ The Commissioner may also cancel a commission at anytime, so long as the reason is not arbitrary, such as:
            ▪ the commission surpassing the estimated timeframe by a significant amount.
            ▪ unexpected, sudden and/or emergency bills. Ex: car repairs, hospital bills, vet bills.
  ▸ In the case of a cancellation on The Commissioner's part, or due to Commissioner Conduct, you will receive a situational refund.
            ▪ If any work has been done, you will receive a partial refund, and the current stage of your work.
            ▪ misconduct will forfeit 50% to 80% of your commission payment even if no work has been completed.
  ▸ In the case of a cancellation on The Artist's part due to personal reasons, you will be refunded in full even if work has begun.
  ▸ ARTWORK IS NON-REFUNDABLE ONCE COMPLETE.


• ——— ADOPTABLES + OC'S + BASES ——— •
  ▸ You MUST credit me for a design and it's creation upon upload or re-upload to any site or gallery.
  ▸ Do NOT resell a character for more than you purchased it for, unless additional art has been bought and/or created.
  ▸ I require to be informed if you resell or rehome any of my closed species from the following:
            ▪ The Night Voidlings - Aadawas, Anechs, Gorgites, Nymbies, Void Crests.
            ▪ Patreon Exclusive - SpaceDusties.
            ▪ General Closed Species - Kaijukuma Pandas, PuffPlushies, and Enshins.
  ▸ You are free to tweak any aspect of the character(s) you purchase, with credit to the original design.
  ▸ You may not redistribute my bases to friends, family, or anyone who has not purchased it from me.
  ▸ You can use my bases for profit under the following circumstances:
            ▪ Adoptables, Ref Sheets, Commissions, YCH's, and other similar profit makers.
  ▸ You must credit me, with link backs to my page(s) when uploading creations using any of my work or bases.
  ▸ I prefer credit on Toyhou.se or FurAffinity, but you can also credit me on Twitter, Patreon, or Telegram.


• ——— RULES AND AGREEMENTS ——— •
  ▸ By reading the rules above, you agree to the entirety of my Terms of Service, including my Artwork Copyrights.
  ▸ You agree to provide visual reference sheet[s] so I can get colors and markings as accurate as I can. No text references, please.
            ▪ Please provide accurate and up to date references, or include changes in your initial Commission Request.
            ▪ If your reference is not up to date, I will work with whatever you have given me. Further changes will cost a fee.
  ▸ You agree to have good communication. Refusing to communicate with The Artist will result in Artistic Freedom until completion.
  ▸ You agree to stay up-to-date with news, announcements and other updates via my Journals on FA or Twitter.
  ▸ You agree to NOT crop out, remove, alter, or edit my signature, logo, watermark, and/or credits in any manner.
  ▸ You acknowledge my comfort zone in what I will and will not draw. And will not pressure me to draw things outside of that zone.
  ▸ You acknowledge that my art speed is heavily based on my mental health, and that it will determine the timeframe for your work.
  ▸ You agree to not pester, harass, or call out The Artist in any manner about your commission. Checking in now and then is fine though.
ARTWORK RIGHTS
---
• ——— ARTIST ——— •
  ▸ I reserve the right to upload any piece that was commissioned to my personal and public websites.
  ▸ If you no longer hold interest in your commission, please do not ask me to remove it from my galleries.
  ▸ I have every right to refuse a commission, please do not harass me if I choose not to work with you.
  ▸ I am not obligated to post your commission to my galleries or websites. I will do so at my desire.
  ▸ I reserve the right to use rejected sketches and cancelled commissions for my own use or for resell.
  ▸ I retain all copyright to my artwork, regardless of whom the Intellectual Property belongs to.
  ▸ It is my right to post, distribute, copy, and reproduce my work to be sold online or at conventions.
  ▸ I retain the right to edit, crop and modify your commission as a sample/promotional image for further posts pertaining to commission work.


• ——— COMMISSIONER ——— •
  ▸ You can upload any commission done for you to a personal and/or public gallery with proper credit.
  ▸ You can print out, make avatars, banners, ID's, and other web graphics from the image you purchase.
  ▸ You must have my written permission to do any of the following:
            ▪ Request another user to finish a wip that I have created, or you have purchased.
            ▪ Make a profit off my artwork, sketches, or rejected wip's. Bases are excluded from this.
            ▪ Alter, edit, copy, trace, reference, distribute or otherwise modify my artwork in any shape or form.
  ▸ You may not claim my art as yours, remove my signature, trace, and/or edit my artwork at any time.
  ▸ If you have questions about what you can and can not do with art you receive, feel free to ask me at anytime.
🌟 My Prices 🌟
---
If you would like to commission me, please message me on Discord. (Ryn#0001)
Bust: $15
---

Chibi: $20
---
Thigh Up: $25
---
Icon: $15
---
Fullbody: $35
---
Ref Sheet: $80
---
+ Shade / Highlights: $15
+ Character: 80% of Base Price
---
All images come with color and a simple background.
Discussions can be made about scenery pricing. Please ask.
---
Art Gallery
---